Top Brush Making Machines Manufacturer & Supplier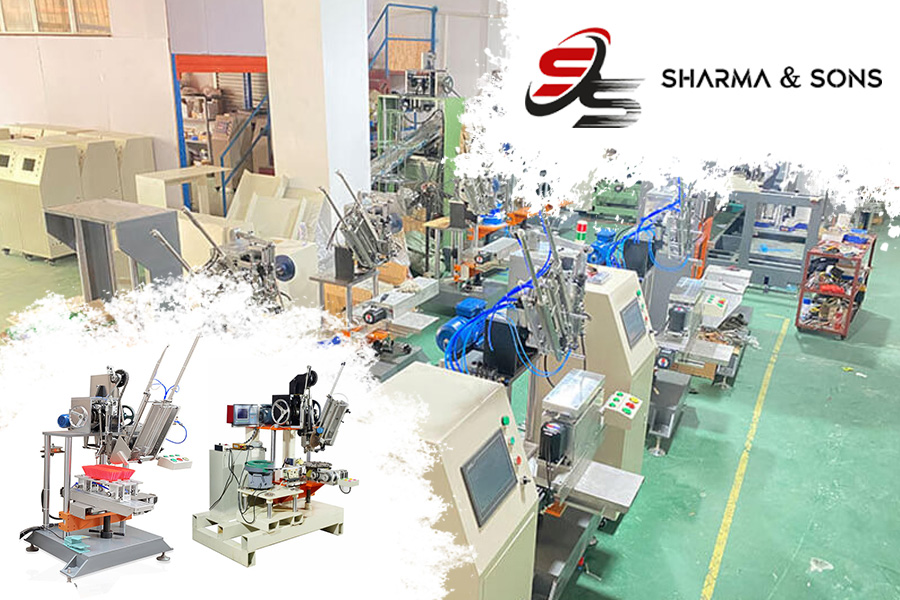 Top Brush Making Machines Manufacturer & Supplier
Right now, maintenance and industrial professionals are always looking for a wide selection of industrial brushes. These brushes come in handy with various filaments and handle options, to cover their daily work with ease. Looking for the best industrial brush supplier who is easy to work with and can offer premium quality products is not as easy a feat as it seems. The cheaply made items from inexperienced suppliers will leave you and your customers unhappy. So, working with Sharma & Sons will ensure that you don't have to worry about the quality anymore.
Being a leading brush-making machine manufacturer for such a long time now, we know what the market is currently looking for. We are following all the major leads, which will help us to gain confidence among the masses. There are certain reasons why we are the top brush-making manufacturers and suppliers in the entire country. Let's learn about our advantages now!
Improved product quality from time to time:
We are ready to offer industrial-quality brushes from our side, whenever you ask for them. It means that our brushes are not just well-made, but they are designed to last for a long time.
High-end availability of our items:
Whether you are looking for a small order of custom brushes or large order of standard ones, our team from Sharma & Sons is always there to fulfill all your needs in no time. It is true that you deserve help from an industrial brush manufacturer, who can cover all your needs. Well, our name can be placed within that category.
Top-level customer service is always by your side:
It is yet another reason why Sharma & Sons is gaining worldwide popularity these days. The best manufacturing team is one that is able to answer all the needful queries and work with the clients to find the right solutions.
Focusing on our industrial reputation:
Our team from Sharma& Sons has years of experience in providing quality services to the needful clients. Right from our inception time, we have been noted as a well-respected company, serving the nation with top-notch brushes from the get-go.
Our organization is pretty large to handle a job of any size. So, focusing on bulk orders won't be tough from our side. We are able to manage large orders while maintaining personal quality and service throughout. All these points clearly prove why our team from Sharma & Sons is proven to be the best help you can get nowadays, in this highly competitive market.